AZTR Patch & sticker ordering. *Available to all current and past finishers*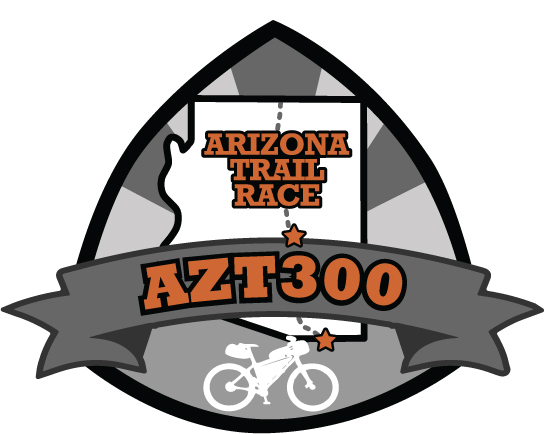 Please read the entire post. Thanks. Since I want to verify the finisher patches & stickers I've decided to simply use email to collect the orders.

How to order: Send me an email at: azt300.750@gmail.com
Include: Name, shipping address, desired item & quantity, if ordering a finishers item include your year of finish(es). Please put 'AZT Patch and/or Stickers in the SUBJECT line.

Example: Subject – AZT Patch & Stickers John Schilling 123 E Main St. Anytown, AZ. 85010 AZTR750 Finishers patch (2016) – 1 AZT300 logo sticker – 1 AZT300 Finisher sticker (2013) – 1
How much? I'm doing this on a donation basis. Send what you feel it's worth, don't sweat it. *Note: Patches are only being offered to finishers at this time. Logo items are only offered as stickers. How to pay? Some options.
Venmo: @John-Schilling-46
Cash app: $Schillingsworth
Facebook Pay
Paypal: motdevil@yahoo.com **Please use 'Friends & Family' otherwise PayPal charges a fee. Thx.
I'll keep a running spreadsheet going to keep tabs on everyone's orders, payments received and orders shipped.
Monies generated will go towards future patch/sticker orders and ATA donations for rollover gates. Who doesn't want that?
Approximate size of patches are: 3 1/4″ wide by 2 1/2″ high. Stickers are approx: 2 1/2″ wide by 2″ high.**PLEASE SHARE with those not on social media that may be interested. Thank you.

Thank you for the interest, ride stoke and patience during this process. Once again a HUGE heartfelt thank you to Shannon (shannon 'at' shannondesign 'dot' com) for all her assistance. If you need a graphic designer, hire her!!
---
Other AZTR Swag items are available online: Zazzle.com (pint glasses, mugs, tees, etc), Redbubble.com (Elevation profile posters, stickers, etc. Click on 'shop all products' below the image to see all options available), Payhip.com (Digital elevation profile downloads)
BadHippie.co has a few AZTR specific tees & tanks available
One of Seven Project also has an AZTR tee available
AZTR laser cut coasters and wooden plaques are available on Etsy, with $5 of each sale donated back to the ATA!!